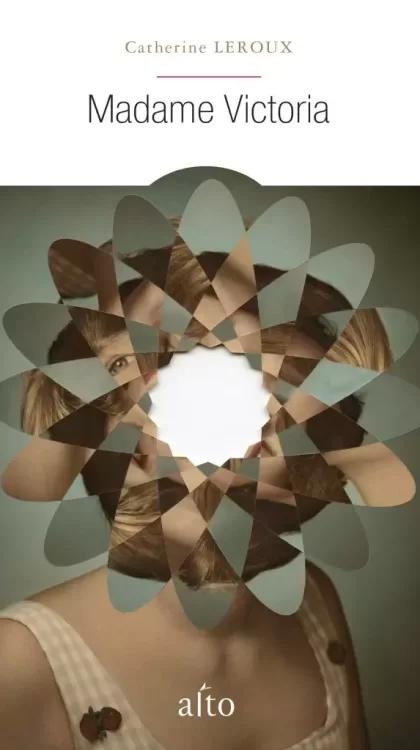 An English translation can be provided on demand
An English translation can be provided on demand
Droits / Rights
Madame

Victoria
(Madame Victoria)
240 pages | Août 2017
In the Summer of 2001, a skeleton appears at the edge of a small wooded area, a few steps away from Montreal's Royal Victoria Hospital. An investigation begins which ultimately becomes a quest to uncover the identity of the woman who died in anonymity. But all leads prove to be dead-ends; the one they call Madame Victoria still waits for someone to utter her real name.
From there, fiction takes over.
Through a series of portraits of women all named Victoria, Catherine Leroux takes great liberties in imagining her heroine's many potential lives. At first straightforward, her stories push further and further into the realm of the imagination.
A feminist manifesto and a tribute to the women forgotten by history. A bold and astonishing piece of fiction from one of Quebec's most promising author.
Première sélection du Prix des libraires du Québec
Auteure du mois de septembre Amazon.ca
Sélection « On aime » Archambault
Rights sold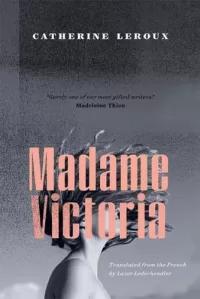 English (World)
Biblioasis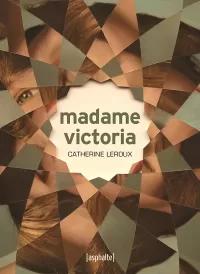 Reviews
'An unnerving series of portraits . . . both intimately personal and bound to universal elements of mortality, physicality, and femaleness . . . [Leroux] expertly probes fallible, achingly human characters to form a portrait of a lost woman and examine the fragile forces that underlie a life. Gorgeously written, unsettling, and well worth the read.'
'Leroux is a fearless writer who invokes fable with sure-footed confidence … The end result is a novel that packs a star's density of rage and love into its pages, a delicate and unflinching look at the impossibilities of womanhood that is nothing short of incandescent. A testament to the power of fable and myth, Madame Victoria is a triumphant feat of storytelling.'
'Fun is a word that comes up often when Leroux is talking about her work and its process, but there's nothing frivolous implied . . . It's the kind of fun that comes with full creative engagement, with choosing seldom-trod paths and arriving in places you might not have thought you'd reach . . . [Madame Victoria] confirms the 39-year-old Montrealer as one of Canada's best and most adventurous writers.'
'[K]aleidoscopic, expansive fiction about connections and possibilities.
'Equal parts compelling and unsettling . . . Even as Leroux's descriptions depart from our expectations and reaches for the strange or the surreal or for the unfamiliar emotional landscape, the Victorias' stories are resonant and disorienting.'
'As a follow-up to her Giller Prize-nominated novel The Party Wall, [Madame Victoria] reinforces Leroux's unique ability to bring unsettling moments to life, bending our sense of reality to accommodate all manner of strange possibility. In yet another masterful translation by Lazer Lederhendler, the reader is both swept away by the beauty of the writing, and captivated by the repeated unravelling of Victoria.'
'Lazer Lederhendler's English translation . . . sparks and simmers with numinous prose, allowing Victoria to emerge as a guiding star, the one constant in a shimmering landscape . . . Madame Victoria honors all women on the margins, all women dismissed by society. It tempts us to reconsider the ways in which we think of victims, showing us that if we listened, there is much they could teach us about ourselves.'
'An imaginative, haunting, and insightful examination of the lives of women…absorbing and often poignant, Madame Victoria is an achievement, both as a mystery about the missing identity of one woman and in its portrayal of women's lives more broadly.'
'A unique and inherently fascinating approach to narrative storytelling, and ably translated into English by Lazer Lederhendler . . . unreservedly recommended.'