An English translation can be provided on demand
An English translation can be provided on demand
Droits / Rights
Griffintown
(Griffintown)
216 pages | Mars 2013 | Couverture : Mikko Lagerstedt
12 000 copies sold!
Loaded with grit, heart, murder, and desire, Griffintown harnesses the style of a Spaghetti Western to tell the exhilarating story of the calèche drivers of Old Montreal, the city's urban cowboys. It s a novel ulike any other — a story of sorrow and renewal, of unexpected moments of grace.
The sun rises on Griffintown after the months of snow under which the city of Montreal has been dormant. It is the dawn of the season of survival. Men and horses return to the stable. Winter has taken some of their number. Fewer are coming back. Some men, like John, pick up the reins like a bad habit. For others, past lives trail behind them, and Griffintown is their last chance. Marie comes looking for a job that will bring her closer to the horses she loves. She is not aware of the lives of desperation led by man and horse, nothing like the romantic ideal she has of them.
Finaliste - Prix Ringuet de l'Académie des lettres du Québec
Finaliste - Prix des lecteurs émergents de l'Abitibi-Témiscamingue
Sélection Meilleurs romans 2012 de La Presse
Rights sold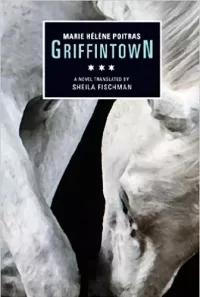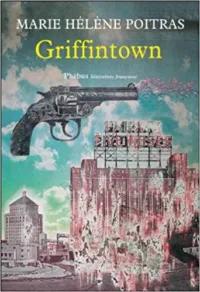 Reviews
'A novel that is akin to the great westerns of Cormac McCarthy.
'A ride in the Far West that is not to be forgotten.'
'An absolutely thrilling novel!
'A real Western, where good and evil clash as in the time of Jesse James … a great trip to a little known world.'
'Full of characters imbued with sensuality and mystery. The reader will not want to leave.'
'Surprises and seduces in both its narrative voice and stylistic brio. Marie Hélène Poitras is a writer to follow closely!'
'Poitras writes beautifully, realizing her world in a rich, emotional prose that invites the reader to settle in for a long, slow read. Her sensuous language evokes empathy for the horses, their riders, and ways of living that have lost their place in the city.'
'There is something of a great writer in Marie Hélène Poitras.'