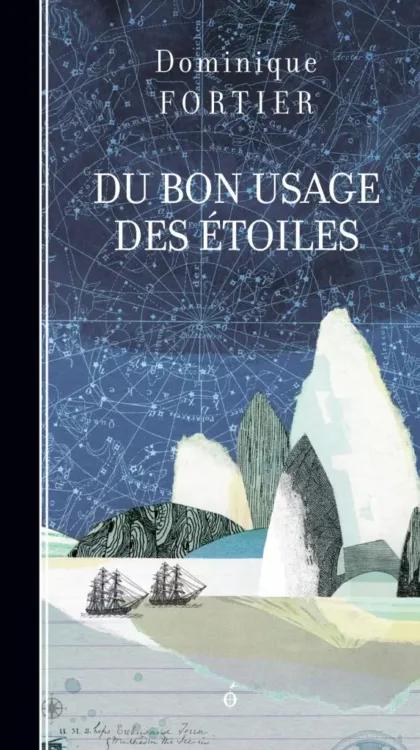 An English translation can be provided on demand
An English translation can be provided on demand
Droits / Rights
Du

bon

usage

des

étoiles
(On the Proper Use of Stars)
346 pages | Mai 2010
More than 10 000 copies sold!
A sparkling, inventive debut novel inspired by Sir John Franklin's grand — but ultimately failed — quest to discover the Northwest Passage and by his extraordinary wife, Lady Jane.
Originally published in Quebec as Du bon usage des etoiles, Dominique Fortier's debut On the Proper Use of Stars is as fresh and imaginative as anything published in recent years. It weaves together the voices of Francis Crozier, Sir John Franklin's second in command, who turns a sceptical eye on the grandiose ambitions and hubris of his leader, and of Lady Jane Franklin and her niece Sophia, both driven to uncommon actions by love and by frustration as months then years pass with no word from the expedition. Fortier skilfully accents the main narratives with overheard conversations and snippets from letters and documents that bring two entirely different worlds — the frozen Arctic and busy Victorian London — alive.
Prix Gens des mer (Festival Etonnants Voyageurs de Saint-Malo)
Finaliste au Prix littéraire du Gouverneur Général 2009
Finaliste au Prix des libraires du Québec 2009
Finaliste au Grand prix littéraire Archambault 2010
Finaliste au Prix Senghor du premier roman
Rights sold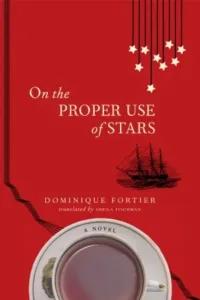 World English
McClelland & Steward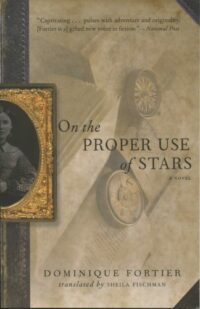 World English
McClelland & Steward
France (paperback)
Phebus (Libretto)
Reviews
"Captivating. . . . Fortier's clever, confident prose and Fischman's flawless translation [shift] effortlessly between the comedy of manners of London society and the Gothic romance of the Artic wilderness. . . . The novel pulses with adventure and originality, and brims with promise for this gifted new voice in fiction."
"Immensely entertaining and well-researched. . . . Fortier injects warm human blood, romance and beauty into the frigid, stark and heartbreaking old story we all thought we knew."
"Wow! Double wow!" were my first words upon reading On the Proper Use of Stars. And what a great title! Especially when we understand its meaning, or rather when, all of a sudden, between two pages, it takes on its full significance and goes straight to the heart of those who allow themselves to be romantics. And to dream. Of love. Of adventure. A film is coming. Epic and Victorian! But first, to be read for the elegance of the style and the storytelling ability of this young writer, who made me want to sail away and explore . . . two worlds: one of ice, the other of lace; of tea, and salt water."
"Debut novelist Dominique Fortier – beautifully translated by Sheila Fischman – takes a new approach [to the Franklin story]: She chooses elegance . . ."
"Enthralling. . . . The story leaves you both entertained and agonizingly aware of the tragedy that awaits."