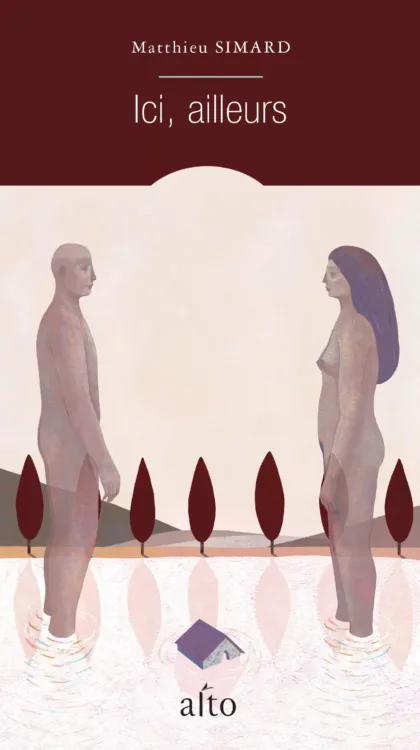 An English translation can be provided on demand
An English translation can be provided on demand
Droits / Rights
Ici,

ailleurs
(The Country Will Bring Us No Peace)
136 pages | Août 2021
They erected the tower a few years before we bought the old man's house. Since then, the village has slowly become deserted. Some inhabitants leave, others die, still others disappear into the forest.
However, a few still linger – Fisher, the handyman who does nothing with his hands; Madeleine, the once sexy waitress; the grocer, who valiantly tries to sell his artichoke hearts – but those who remain don't really want anything to do with us. It's not a problem: we didn't come here to get mixed up in their lives, but to forget. To find ourselves, perhaps. To begin anew.
We came here so as not to be elsewhere. We may never leave.
A novel about silence, tinged with the fantastic, Ici, ailleurs describes the brutality of absence, sneaking into your memory and embracing you like a lover beneath ice cold sheets.
Première sélection - Prix France-Québec 2018
Rights sold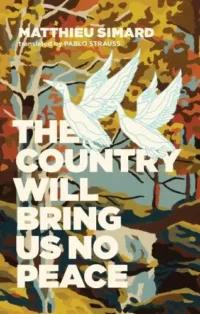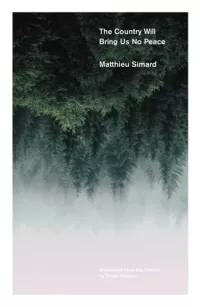 United Kingdom
Influx Press
Reviews
'With an ending that is an absolute shocker, this novel is everything today's Literature has to be and is often lost in commercial choices where quality is compromised. It is a revelation, a dark jewel. A haunting presence'
'Simard wrote one of those books that perfectly suits itself: all of the elements, the prose, the characters, style, the structure, and the gambits work for the feelings and experience it aims to express, right through to the beautiful and haunting ending'.
'A novel about silence, tinged with the fantastic, The Country Will Bring Us No Peace sneaks the brutality of grief into your imagination'.