An English translation can be provided on demand
An English translation can be provided on demand
Droits / Rights
Six

degrés

de

liberté
(Six Degrees of Freedom)
344 pages | Septembre 2016
Over 20 000 copies sold!
Lisa is a young girl who wants to push the limits of human experience and free herself from the constraints of modern life. Her only problem is that she doesn't have a dime to her name. Her best friend, a computer hacker trying to manipulate international marine traffic, might just have the solution for her: living and traveling as a stowaway in a shipping container.
Demonstrating a wild imagination and sparkling erudition, Nicolas Dickner is in top form here. Considered a unique writer in both Quebec and beyond, he is part of an elaborate family tree whose branches include Kurt Vonnegut, Philip K. Dick, William Gibson, Nick Hornby, and Haruki Murakami.
Original title: Six Degrees of Freedom
Prix littéraire du Gouverneur général (catégorie Romans et Nouvelles)
Finaliste au Prix littéraire des collégiens
Meilleur roman 2015 iBooks
Les libraires conseillent : sélection d'avril 2015
Sélection des meilleurs livres de 2015 Kobo
Sélection « On aime » Archambault
Coup de coeur Renaud-Bray
Sélection « Les incontournables » Radio-Canada
Sélection «Défi lecture : 12 livres à lire en 2019» de Ici Radio-Canada
Rights sold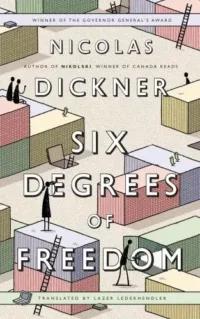 Canada (World English)
Penguin Random House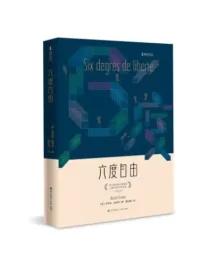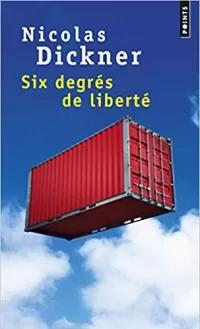 France - Paperback
Points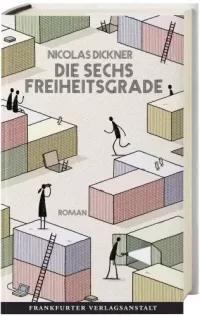 Germany
Frankfurter Verlagsanstalt
Slovenia
KUD Sodobnost International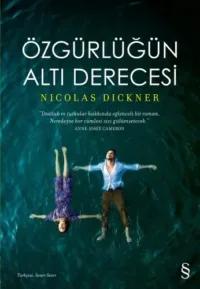 Reviews
Bernier et Cie, Radio-Canada
"Brilliant, beautiful and poetic with moments of pure reading pleasure! You read it with a smile on your lips–it's a book that makes you happy."
Governor General's Literary Award (French-Language)
"Rich and skilfully constructed, Six degrés de liberté is a tender and finely written novel. Nicolas Dickner, well versed in the advances of technology, describes with intelligence and humour the ravages of globalization and unbridled capitalism while creating characters who push back all the boundaries."
"An astonishing book, of great originality."
"Cleverly alternating between two storylines, Nicolas Dickner has concocted a sort of techno-thriller that avoids obvious twists."
"While the brilliant author of Nikolski describes his new book as using 'the same arsenal in a different way,' Six Degrees of Freedom is nevertheless vintage Dickner. The book is propelled by the same acute intelligence, the same precise and flowing style and relentless pacing, the same pleasure in literary detours tinged with irony, the same geek culture and 'culture' culture, the same slightly off-kilter universe populated by hackers, loners and obsessives."
"A true cure-all for boredom and a testament to Dickner's enormous talent."
"The formidable analytical mind of Nicolas Dickner is what marks him as one of the most interesting writers of his generation. This incisive intelligence, coupled with an irresistible humour, runs through the whole novel, taking us to places we never thought possible. All you have to do is let yourself go."
Médium Large, Radio-Canada
"What I like with Dickner is his extraordinary storytelling ability. It's very well done!"
Cet Après-midi, Radio-Canada
"A novel with action, about friendship, about obsession. Nearly every sentence makes you smile."