Droits / Rights
Tarmac
(Apocalypse for beginners)
Un livre audio narré par Steve Gagnon, sur une musique de Millimetrik | Durée : 5 h 51 | Mars 2022
From the author of Canada Reads winner Nikolski comes a sweet, smart and occasionally surreal romantic comedy, featuring two young friends who could become lovers — if only one of them hadn't convinced herself that the end of the world is nigh.
The Randall family was always a little strange. For generations, each member receives a prophetic vision of the apocalypse — but always on a different date. When the End of Days fails to materialize, yet another Randall goes mad.
In the summer of 1989, Hope Randall's mother, in an attempt to forestall the latest imminent apocalypse, loads up the Lada and heads west from Yarmouth. After their car dies in Rivière-du-Loup, the mother and daughter put down roots, as yet another day of reckoning comes and goes.
Mickey Bauermann has never seen the likes of the red-headed wonder that is Hope, whose idea of a good time is spending Friday nights watching David Suzuki reveal the mysteries of science on TV. The Bauermann family has been in the concrete business for generations, but Mickey has other ideas of what he wants to do with his life. For now, he spends every available second with Hope, whose mother has become increasingly unhinged. The teens take refuge in Mickey's bungalow basement, aka The Bunker, where they watch the twentieth century crumble and transform on the small screen.
But when Hope's destiny as a Randall is revealed by chance — and by a bomb shelter's worth of ramen noodles — the time for hiding out is past. For Hope, the only way to deal with the end of the world is to confront it head on. The journey begins…
Finaliste au Grand prix littéraire Archambault 2010
Rights sold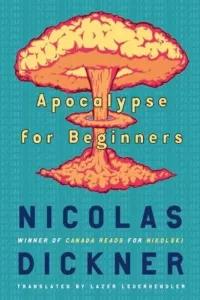 Germany
Frankfurter Verlagsanstalt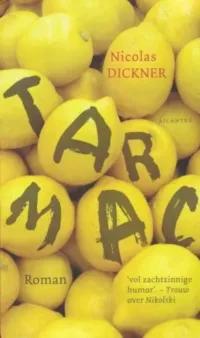 Reviews
'Charming. . . . The novel twinkles with the same idiosyncratic rhythm that made Nikolski such a delight. . . . By turns sharp, thoughtful and sweet. . . . With a writer as nimble as Dickner in our midst, here's hoping that [the world does not end] . . . any time soon.'
'We're reminded that part of what made Nikolski so deservedly popular was Dickner's deft hand with tone and mood. . . . Those strengths are on even greater display in the new novel.'